Greetings from the Director of the Research Institute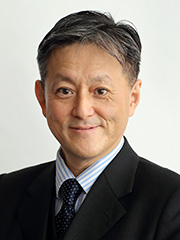 Akihiro Umezawa, M.D., Ph.D.
At our research institute, we conduct advanced studies on various aspects of pediatric and obstetric medicine, in collaboration with our hospital under the umbrella of the National Center for Child Health and Development (NCCHD). Our research aims to create and refine new medical treatments in order to help improve the health of future generations. Researchers from all over Japan, from a variety of different backgrounds, work together at our institute and utilize our state-of-the-art equipment and facilities. We also train young researchers and actively engage in collaborative studies with other universities and pediatric medical centers.
Akihiro Umezawa, M.D., Ph.D.

Director of the Research Institute
National Center for Child Health
and Development