> English
> News
> 2021
> The number of liver transplantations at the National Center for Child Health and Development has exceeded 700
The number of liver transplantations at the National Center for Child Health and Development has exceeded 700
The National Center for Child Health and Development (NCCHD) in Tokyo, Japan, saves many children's lives every year. In 2005, surgeons at NCCHD performed liver transplantation for the first time, and in 2011, the Center for Organ Transplantation was established within the NCCHD to provide comprehensive support for children in need of various organ transplants and to establish a system for improving transplantation-related care. The number of liver transplantations performed at NCCHD has now exceeded 700.
Approximately 100 liver transplantations for children are performed annually throughout Japan. The number of liver transplantations performed at NCCHD in 2020 was 55; thus, more than half of the liver transplantations in Japan that year were performed at NCCHD. NCCHD has also accepted patients from all over the world, including Asia, the Middle East, North America, and Russia.
Recently, for the first time in the world, surgeons at NCCHD succeeded in transplanting liver cells made from human embryonic stem cells into newborns who have a disease that prevents the body from breaking down toxic ammonia; this procedure helps keep such infants alive until the age of 3-5 months, at which time they can withstand liver transplantation.
Along with liver transplantation, NCCHD will continue to provide safe and reliable medical care to children who need transplantation by introducing such new treatment methods.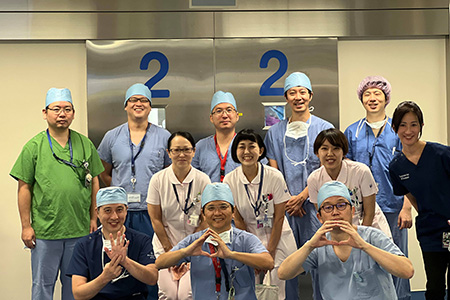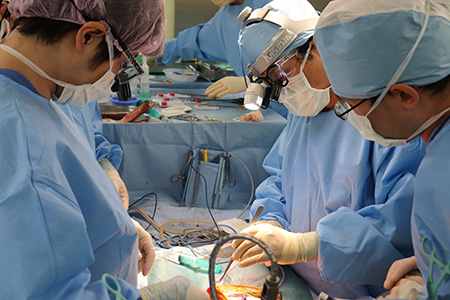 Message from Mureo Kasahara (Director of the Center for Organ Transplantation/Deputy Director at NCCHD)
We have been able to accumulate experience from numerous cases. All of us at NCCHD will continue to make every effort to ensure that patients can receive organ transplantations at NCCHD and that our expertise can give their families peace of mind. Please feel free to contact us at any time.